| | |
| --- | --- |
| | eCourts Portal of Western Australia - Help: eLodgment |
Pay to Lodge a Document Batch
Not all documents have a lodgement fee, but if any of the documents on the batch does have a fee you must authorise payment at the time of lodgement.
01. From the Batch Details screen click the Lodge button.

If there is a fee to pay to lodge the document batch then the Payment screen displays. It first lists all of the documents on the batch with a fee and the amounts.

And underneath there are the direct debit and credit card payment options.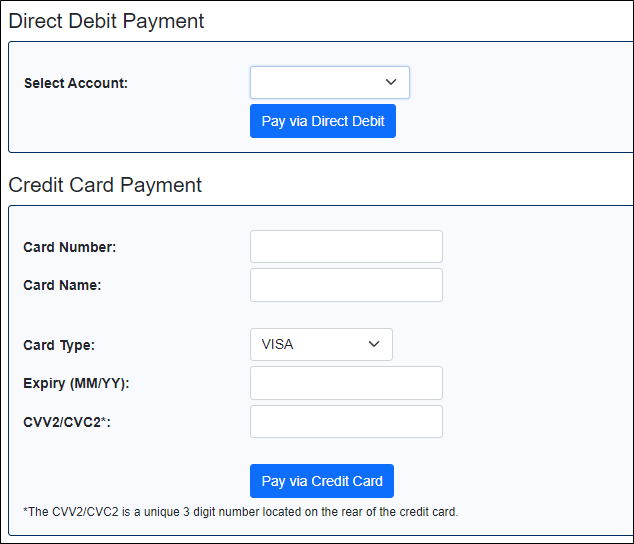 02. If you have a direct debit account already setup then this appears, and to use it click the Pay via Direct Debit button. Alternatively, you can complete the Credit Card Payment section and then click the Pay via Credit Card button.
The Process Batch screen appears.
The system completes each stage of the lodgement process, recording each in the Batch Processing in Progress window. No not close the browser until the below links appear:
View Receipt

View Completed Batch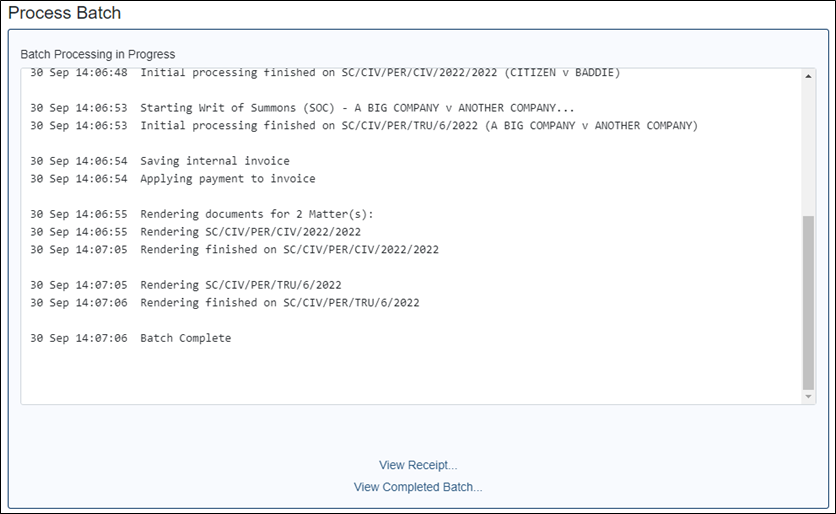 03. Click the View Receipt link to view the receipt (relating to the batch) on the screen. From here you can print the receipt.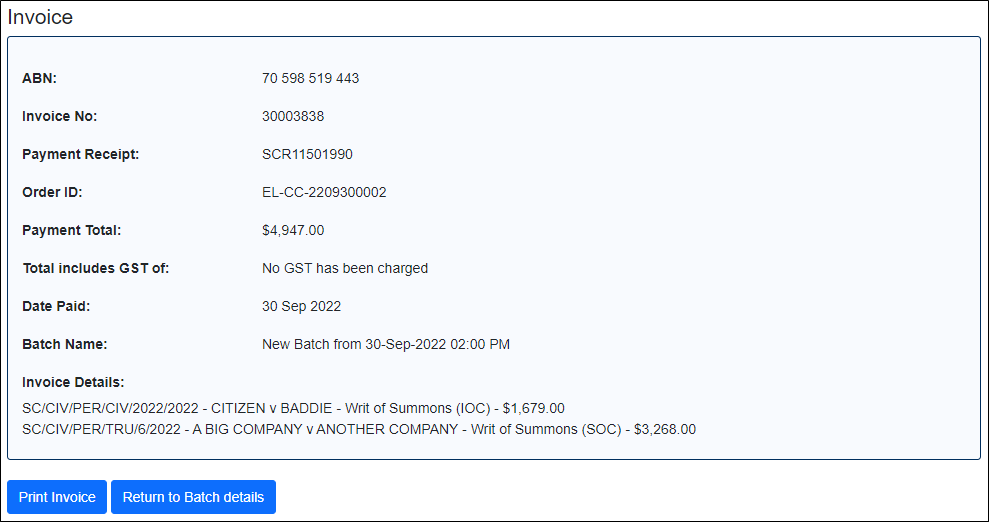 04. Click the View Completed Batch link to view the document batch.

If a document on the batch does not need to be processed (reviewed) by the Court then you can click the View link in the batch screen to download the document in PDF with a seal, filed stamp and matter number.
If a document does need to be processed, then a message will appear after clicking View saying that it is currently unavailable.